Oh, THAT David Stringer...

I have produced hundreds of scientific and technical TV shows, and educational video productions. People stop me and ask, "Aren't you that guy....?". Ah, fame.

Because I have been on camera so often, people are surprised to learn that I also write, shoot, and edit the video. The graphics are usually mine, as well.

I offer any and all production services, although, as I get older (as seen here) I prefer writing, editing and graphical production to slugging around fifty pounds of video equipment.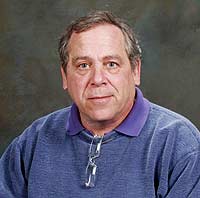 I am smiling...